Nothing better than having lunch in a good restaurant for a lower price than you would pay at night… If you have discoverend an exceptional lunch set with good quality for a low price, share it here!
I will start, by sharing Shabusen in Ginza, which serves good-quality shabu shabu for prices starting at 1200 yen (+ tax). It is one of the restaurants where I go to every 2-3 weeks and which I recommend to my friends visiting Tokyo, especially the shabu shabu which I prefer to the sukiyaki in this place. It is perfectly normal to go alone to this restaurant. The meat is good, the sesame sauce too, the personnel is kind,… You have your personal hot pot, so you don't share with others.
Style: shabu shabu, sukiyaki.
Lunch set: my favourite set contains 50g of pork and 50g of beef, a plate of vegetables, a bowl of rice or rice porridge, negi, delicious sesame sauce, soy sauce. You can drink the water as a soup afterwards.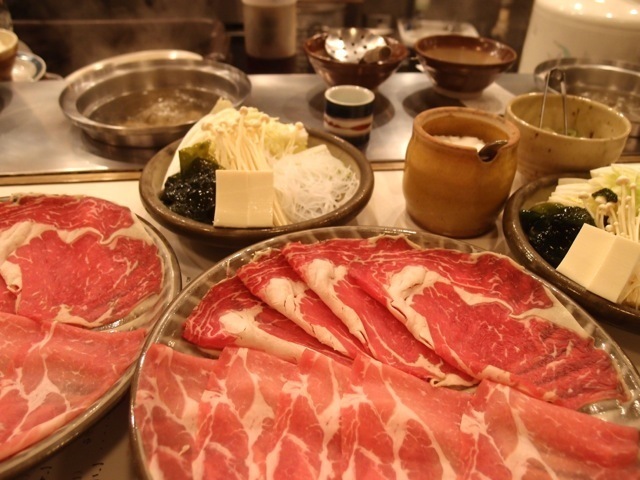 Price: 1400 yen for this lunch set, 1600 yen if you want dessert too, 1200 yen if you take only pork (120g) if I remember correctly. The sukiyaki set costs 1500 yen.
Location: it is in the Ginza Core shopping building on floor B2F (https://goo.gl/maps/WeHUQjQbgxn).
The entrance: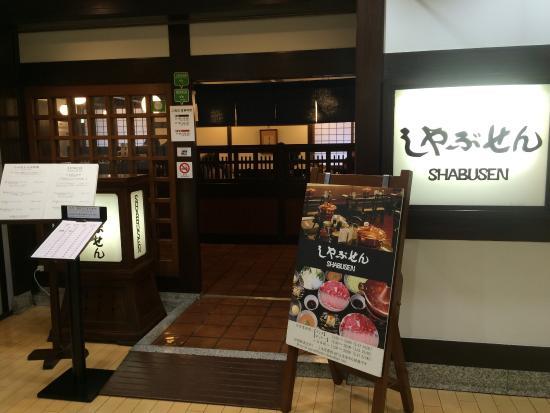 Waiting line: most of the time there is no (or minimal) waiting time, there are approximately 60 available places in the restaurant.